Quick Start Guide
1) Download the Journal Sender Application from here
2) Install the program. You may be presented with this window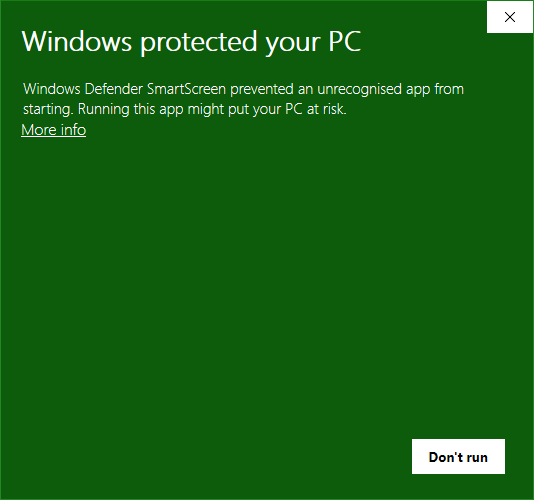 2.1) Click "More info"
2.2) Check the Publisher is "Barry Carlyon", the program name will match the current version of the app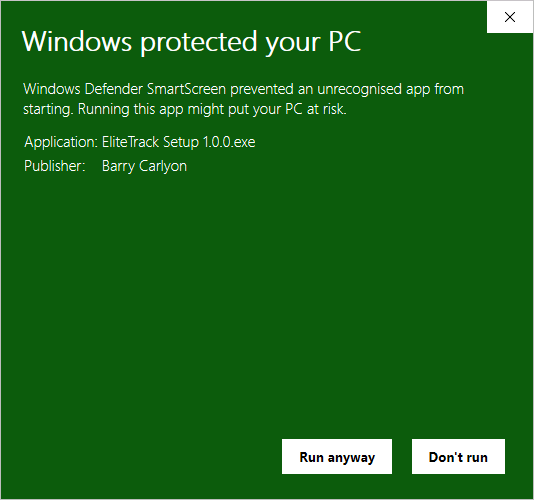 2.3) Click "Run anyway". The program will then install
3) Next you need your connection key, but first you need to install the Extension on Twitch. If you already have installed, skip to step 4
3.1) Visit the Extension on Twitch
3.2) Hit Install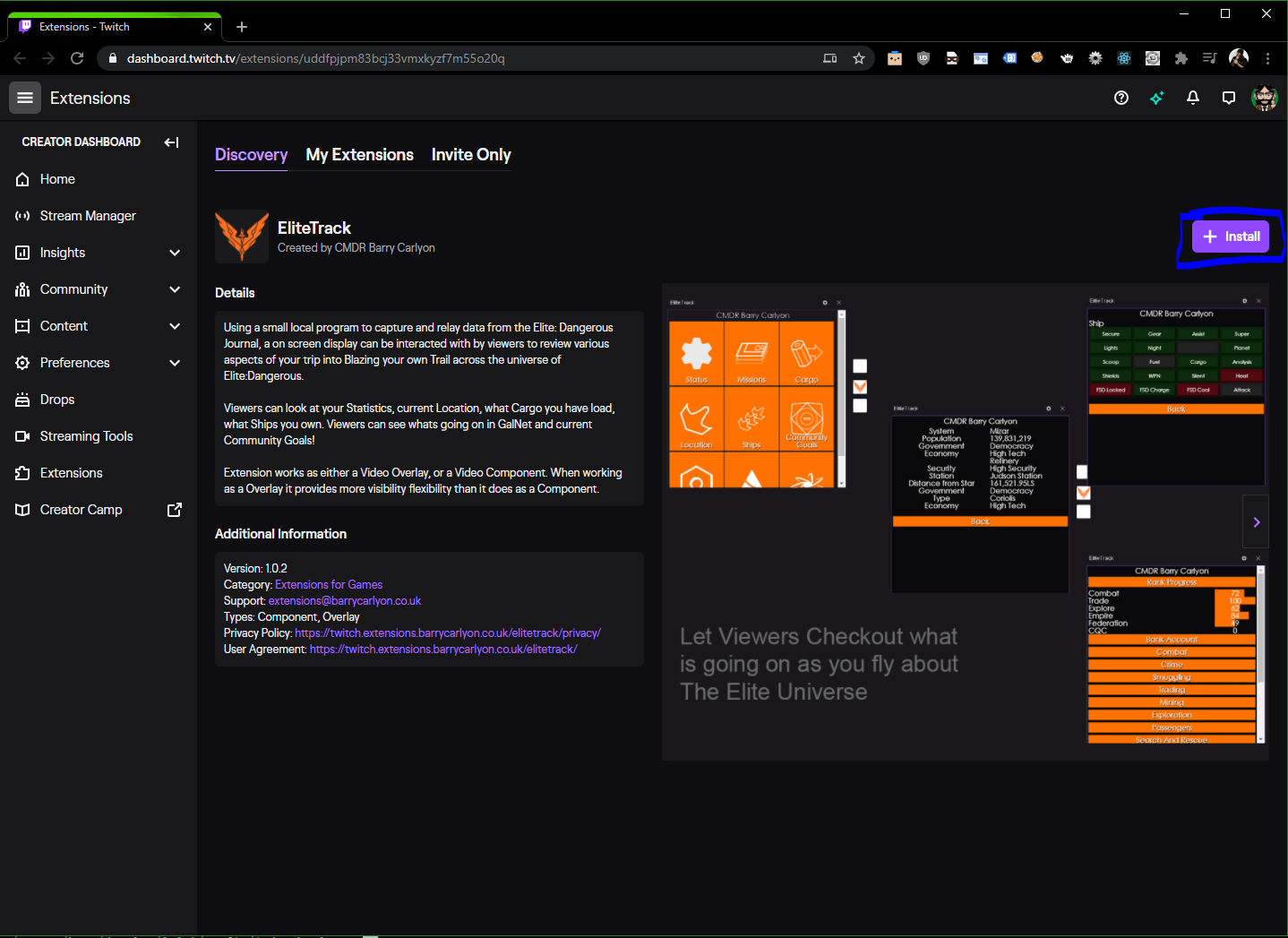 3.3) Hit configure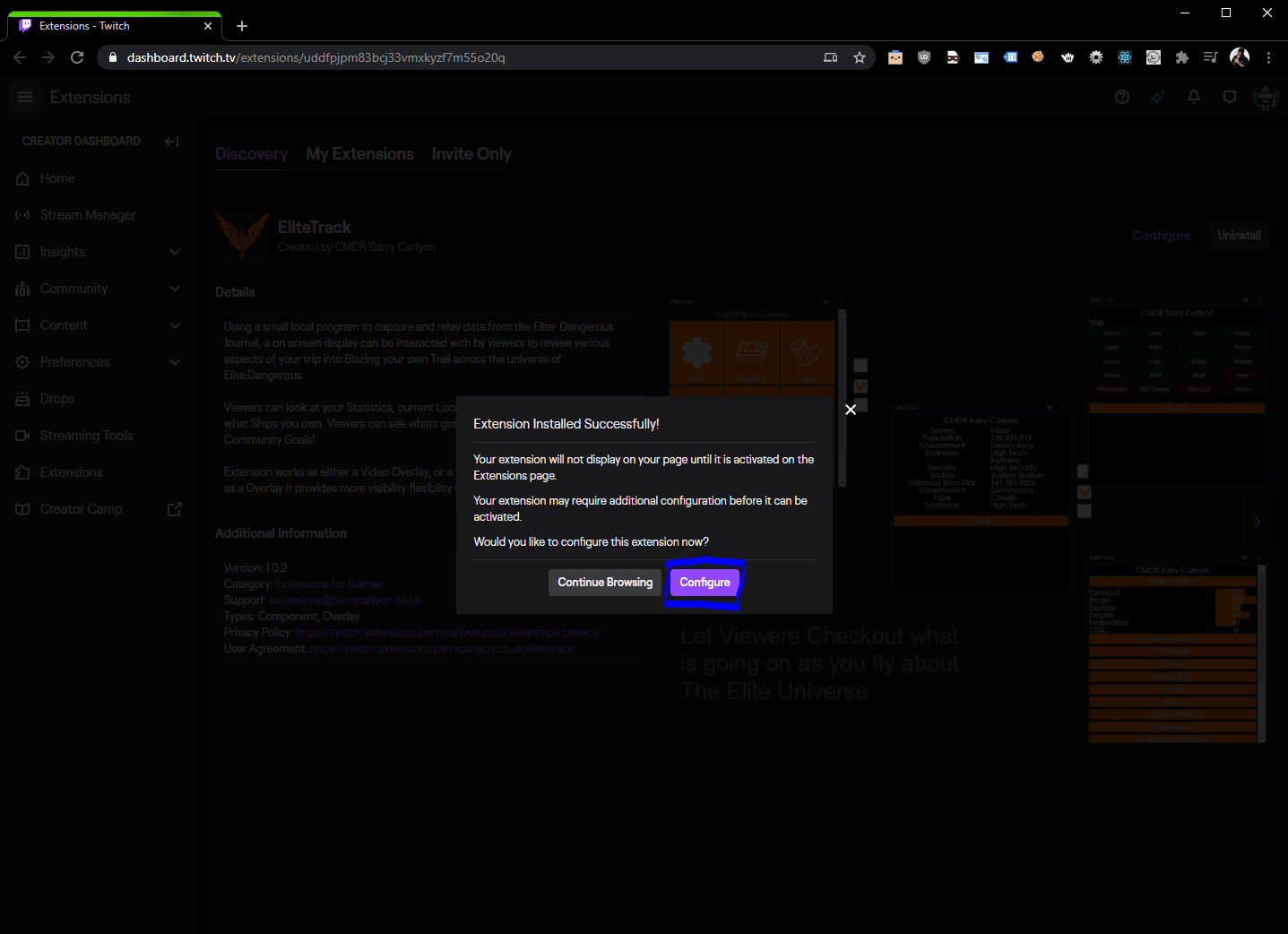 3.4) Click where indicated to reveal your connection key.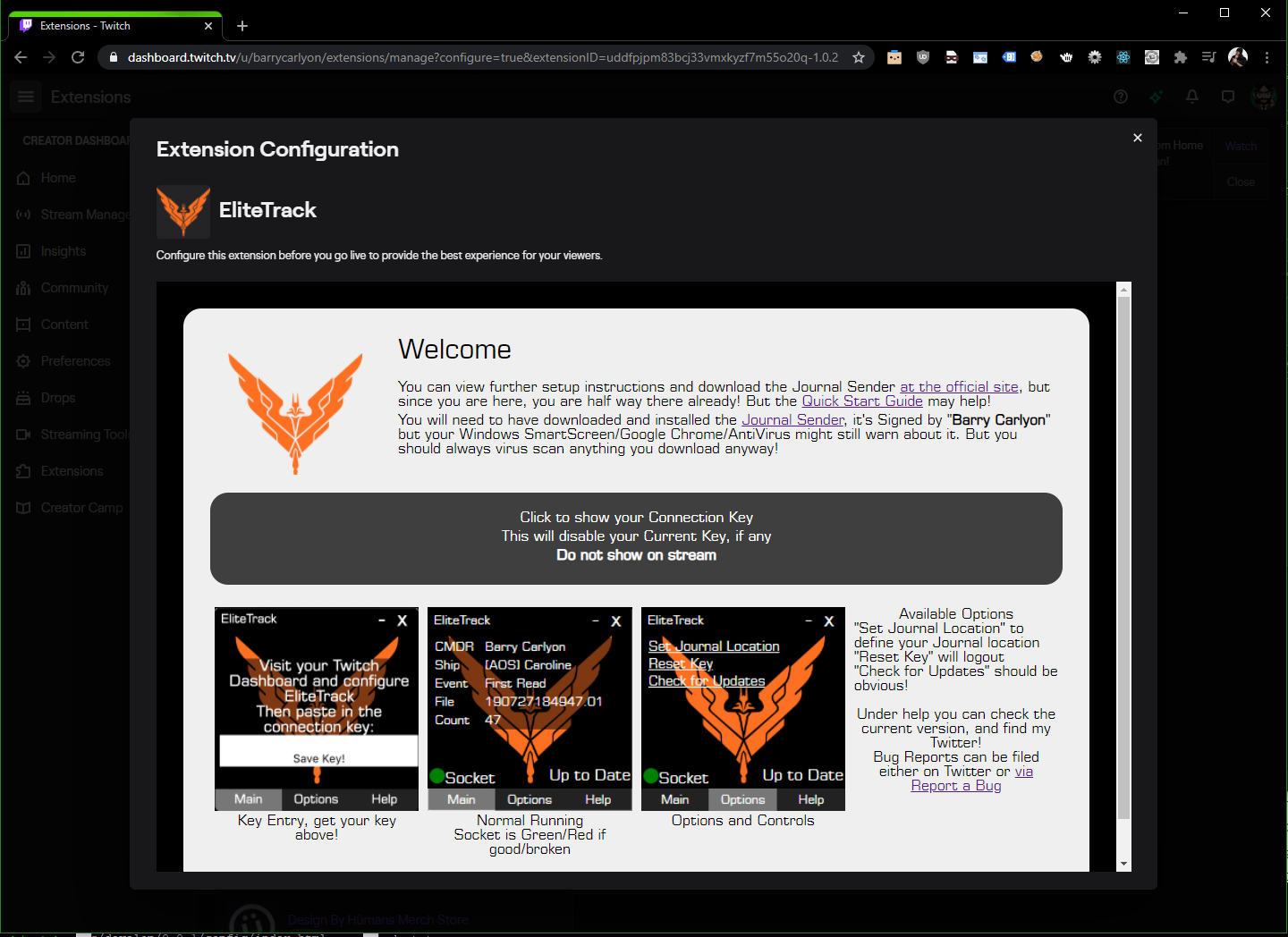 3.5) Click on the textarea to highlight your key, then copy it to your clipboard
3.6) Paste this into the application. And hit save key.
3.7) Back on Twitch. Hit the X top right
3.8) Now hit "Activate" Under EliteTrack and pick a slot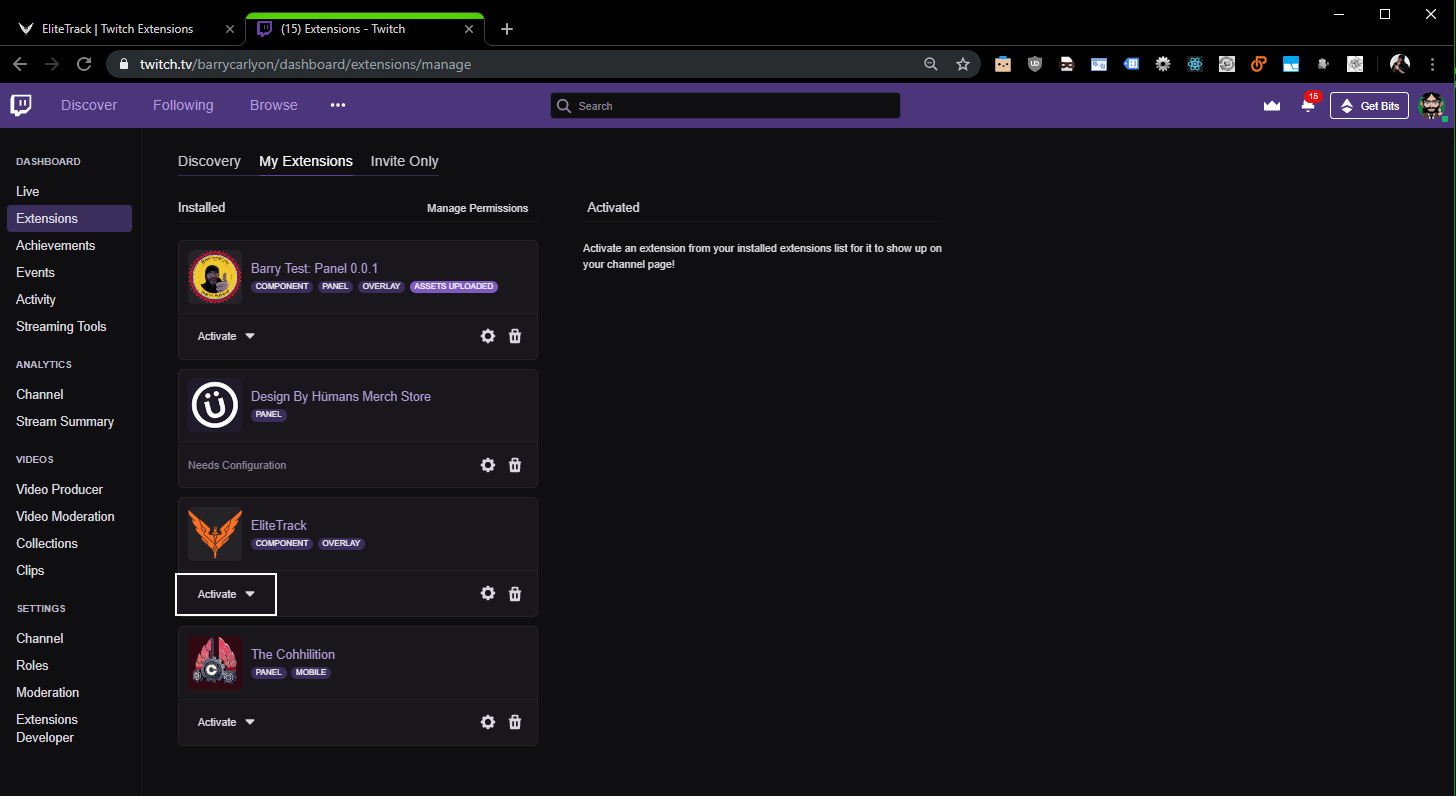 3.9) Off to Step 5
4) Go to your Extensions manager on Twitch
4.1) Hit the Cog under Elite Track.
4.2) Jump to 3.4! But you can probably skip 3.8 unless you didn't activate yet!
5) All done! Now just remember to open the EliteTrack Desktop program whilst streaming.
5.1) Just one more thing Check everything is all Green on your Stream manager. It's normal for your Status to be Awaiting. You'll first need to add "Elite Track" as a QuickAction